Professor Zhu Jingxu, Chairman and Chief Scientist of Inhal Pharma, Fellow of the Royal Society of Canada, and academician of Canadian Academy of Engineering, was awarded the "Elsevier Particle Technology Forum Award for Lifetime Achievements". The award is granted by the Particle Technology Forum (PTF), American Institute of Chemical Engineers, and it aims to reward scientists who have made significant
contributions to particle technology and outstanding service to PTF, while have been recognised internationally for their scholarship, service, and enthusiasm for the research field. In a PTF award session during the 2021 AIChE Annual Meetings held on November 15th, Particle Technology Forum awarded Prof Zhu Jingxu the honorary award. Prof Zhu also gave a presentation titled "Fluidization Centennial -- Reflection on the Past and Prospection in the Future" to mark the 100th anniversary of fluidization technology.

Prof Zhu Jingxu graduated with a bachelor degree in chemical engineering from Tsinghua University in 1977. In 1988, he worked for Shell in the Netherlands. In 1999, he established the Particle Technology Research Centre(PTRC) at Western University (aka The University of Western Ontario) in Canada and served as Director of PTRC. Prof Zhu published more than 500 academic journal papers, petitioned more than 50 patents, and supervised more than 250 postgraduates and post-doctorates. He has also carried out outstanding research in the field of fluidization. It has been commercialised through Inhal Pharma during the development of ultra-fine powder quantitative and dry powder inhalation.
Summary of invited lecture
Scan QR code to follow us on WeChat!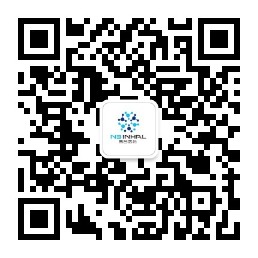 Graphics | Guo Yaqing
Audit | JESSICA
InhalPharma
Expert with Inhalation Devices