On July 12, Zhu Jingxu, Chairman of the Board of Directors of InhalPharma, led the InhalPharma delegation to visit Sichuan Kelun Pharmaceutical Research Institute Co., Ltd. (hereinafter referred to as "Kelun") located in Wenjiang District, Chengdu. On the same day, our delegation received warm welcome from six institute leaders, including the General Manager of Kelun and the Director of the Prepared Formulations Division. The two parties discussed the technical advantages, development history, and application fields of their respective formulation research and development, and jointly explored future cooperation opportunities.
Chengdu, which was baked for a week by the high temperature of 40 degrees, finally got a timely rain in the week when InhalPharma arrived, making the whole visit even more pleasant to our delegation.
On the day that InhalPharma came to Kelun, the representative of Kelun business department enthusiastically explained that Kelun has developed into one of the largest private pharmaceutical companies in China since the 1990s. This achievement comes not only from the persistence of the founding members of Kelun, but also from the foresight and precise grasp of the opportunities of the times by the previous management.
During the followed high-level communication between the two parties, Mr. Zhao of Kelun focused on the plant construction and the R&D business layout of Kelun in various regions of the world in recent years, as well as the fact that Kelun's annual R&D investment of more than one billion yuan, which is enough to show Kelun's emphasis on drug research and development degree. So far, Kelun has more than 100 products on the market and many innovative drug products under development.
Academician Zhu Jingxu, Chairman of InhalPharma, introduced the research and development process of InhalPharma in the fields of particle technology, drug sub-packaging and dry powder inhalation preparations since the cooperation with GSK in 1994. At present, in addition to the generic products of dry powder inhalation preparations, InhalPharma has also deployed improved drugs, and is actively looking for opportunities for external cooperation in the development of innovative drugs. This coincides with Kelun's product layout concept. During the climax of the meeting, Academician Zhu demonstrated InhalPharma ultra-fine powder particle technology to the Kelun team, which can be applied in the fields of drug coating, Traditional Chinese Medicine development and formulation research and development.
Through this close meeting between the two parties, InhalPharma and Kelun have deepened their understanding of both and reached cooperation in the field of inhalation preparation research and development.
Scan QR code to follow us on WeChat!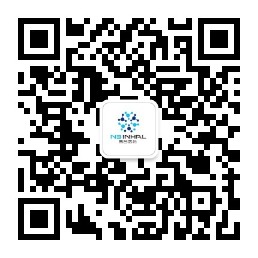 Editor | Zhang Tao
Revision | Jessica He
InhalPharma
Expert in the field of inhalation